Rolls Royce Custom Solutions
As an authorized Rolls-Royce Maintenance Repair and Overhaul Center, Essential Turbines provides high-quality service and custom solutions for M250 and RR300 engines.
For decades, Essential Turbines has been a trusted resource for M250, one of the most reliable and well-known engines in the market. With the expansion of our company in 2023, we're proud to now offer our high-quality services to the RR300.
The RR300 combines innovative design and cutting-edge technology with the proven legacy of the M250 engines to produce a new engine family for small rotary and other aerial applications.
Essential Turbines provides various MRO services and custom solutions to fleets and aircrafts worldwide. Our comprehensive maintenance program ensures maximum efficiency and quality for all your modifications, repairs, or overhauls.
Our exclusive service delivery program is highly integrated, yet wholly flexible and consists of the highest quality proactive and responsive solutions available. We encourage our customers to select the services that benefit their organization the most.
AOG/Expedited Service and
Field Service
ETI offers a range of services to meet your urgent requirements. When you have an aircraft on the ground (AOG), you can count on us for as fast a turnaround time possible–this includes after regular workday hours and weekend service. One of our engine technicians can be dispatched to your location for immediate assistance.
We will help you find the cause of problem areas or possible engine failures. We pride ourselves on offering worldwide service, troubleshooting and technical support wherever and whenever you need it.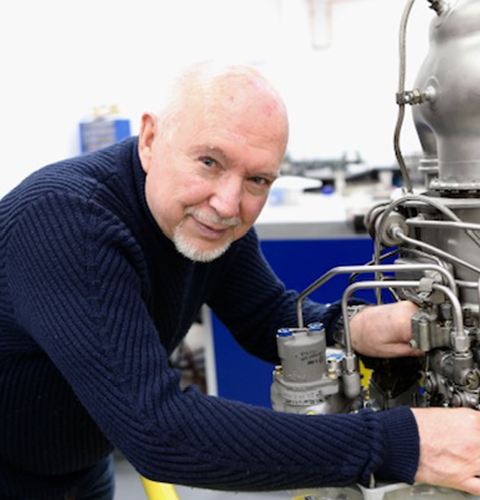 Rental, Exchange
and
Outright Sale Assets
Engine Conversions/ Upgrades
You may have a need to modify or update your equipment. We can convert your engine to
meet those needs.
Pre-buy Helicopter
and
Engine Inspections
Making a bad acquisition can be costly. That's why ETI offers Pre-Buy Inspection services to help you make the best decision and protect your investment.
When we perform a Pre-Buy Inspection, we visit the source, validate its condition, and evaluate its appraised value. We perform a thorough inspection which can include the disassembly and/or removal of parts blocking access to the completion of a detailed inspection.
When purchasing a Time-Continued serviceable engine, we highly recommend that you make the offer to purchase subject to an MRO Service Provider's review. We can save you thousands of dollars in parts and rework replacements.
Test Cell
and
State-of-the-Art Equipment
Our Test Cell located on-site at one of our facilities has the latest data acquisition software program, capable of testing all models of the Rolls-Royce M250 engine including all Turboshaft and Turboprop series.
The Test Cell is used to diagnose the performance and health status of your engine, individual module (turbine, gearbox, compressor) and accessory. Each Test Cell run generates a comprehensive report detailing the condition of your unit. This report is kept on-file with the ETI work order, and the history of the unit's health and performance characteristics can be traced and/or referenced if needed.
TEST CELL CAPABILITIES FOR RR M250 ENGINES, MODULES AND ACCESSORIES:
State-of-the-Art Equipment
Our equipment and measuring tools are verified and calibrated to the manufacturer recommended practices or industry accepted practices that also satisfy the need for traceability to the recognized International or NIST standards (National Institute of Standards and Technology).
They are all maintained on a software controlled software program that maintains the details of the event as well as the history of all calibration.
The Hexagon Absolute Arm 8525, 7-axis with RS5 Laser Scanner is a highly sophisticated instrument used to obtain critical measurements on components large and small, and obscure or intricate shapes. The operating software program, Polyworks Inspector Premium, quickly and effortlessly generates component measurements with a high level of data accuracy, and thus greatly reducing labour costs by saving time during the inspection process.
The units are Balance Master model HB -150, Universal, horizontal dynamic balancing system with Easy Balance 2.2 Instrumentation box with Easy Balance Software.
These balancers and software program are easy to learn and used without complicated procedures to follow. The setup of parts, calibration process and results are of completed projects provide the required data to satisfy any requirements with repeatable results.
This unit is a High Speed Precision Conventional Lathe with 0.0001" accuracy over a length of 8". The Win-Turn Model S-1740 with a 2 axis Fagor 20iT Prokit digital readout has a quick change tool post, and can process within the limits listed below.
We are dedicated to providing you with an unmatched level of support and attention to detail. We stand behind and warrant our workmanship conforming to the intent of the requirements of the manufacturer, and that its quality is in accordance with various industry and airworthiness standards and regulations.
Surplus Inventory Purchases
ETI may be interested in purchasing your surplus inventory. Contact us for
more information.
Welding and Special Projects
In addition to our highly skilled aerospace-related capabilities, Essential Turbines has a creative team ready to accomplish commercial & industrial welding, heat treatment, stress relief, lapping, tapping, drilling, cutting, fabrication and production of custom kitting assemblies accomplished to your specifications. Some of these special projects include, but are not limited to:
Please contact Sam Guntner for all inquiries:
Call: (514) 633-4458
Email: sguntner@essentialturbines.com